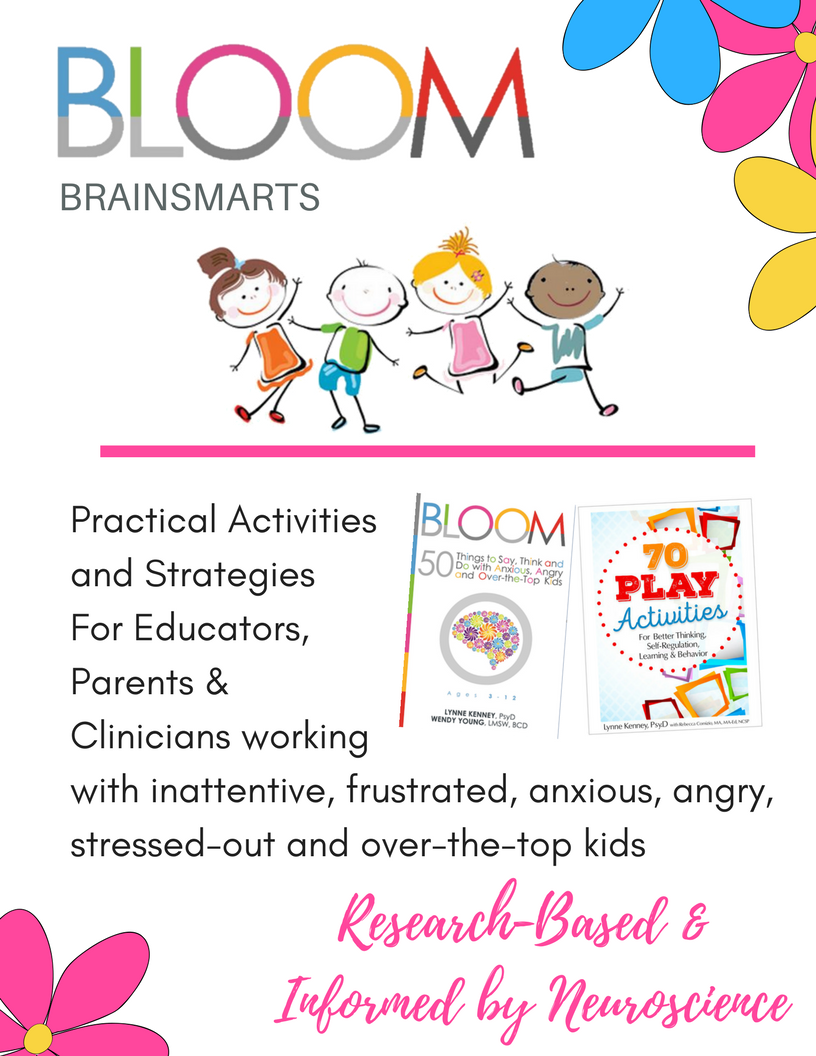 The Fall 2017 Bloom Brainsmarts Course is available through December 30, 2017
Watch, Listen, Grow and Learn at your own pace.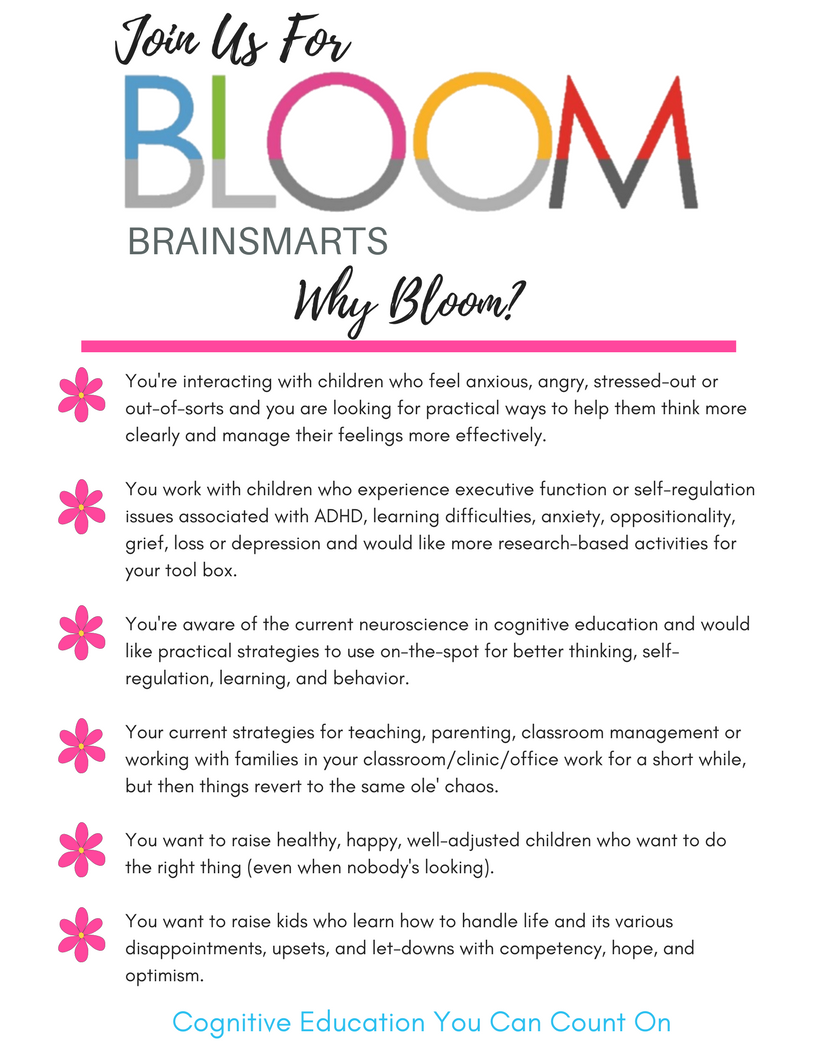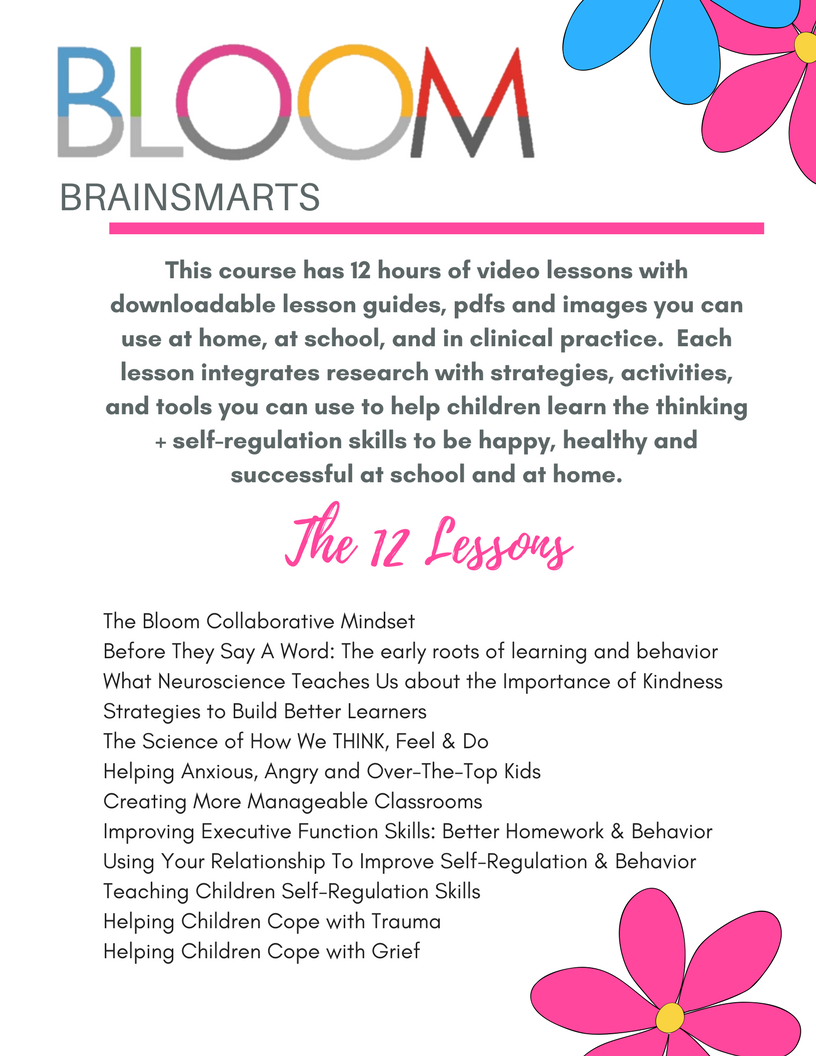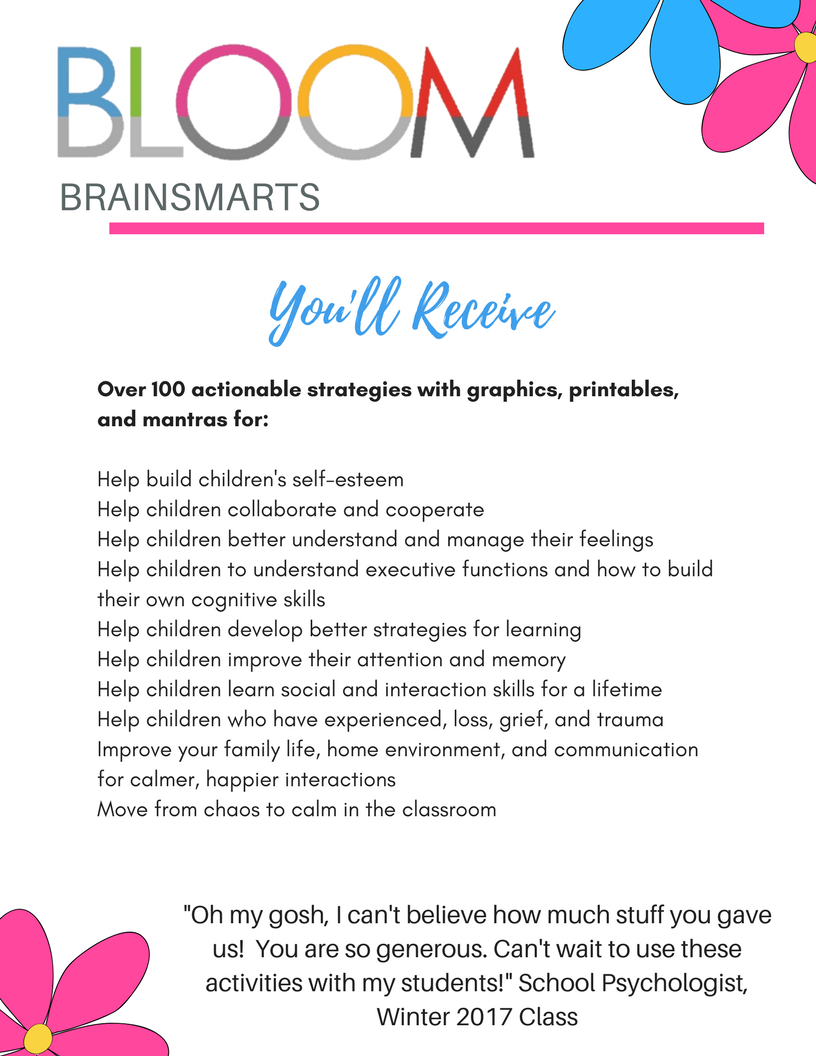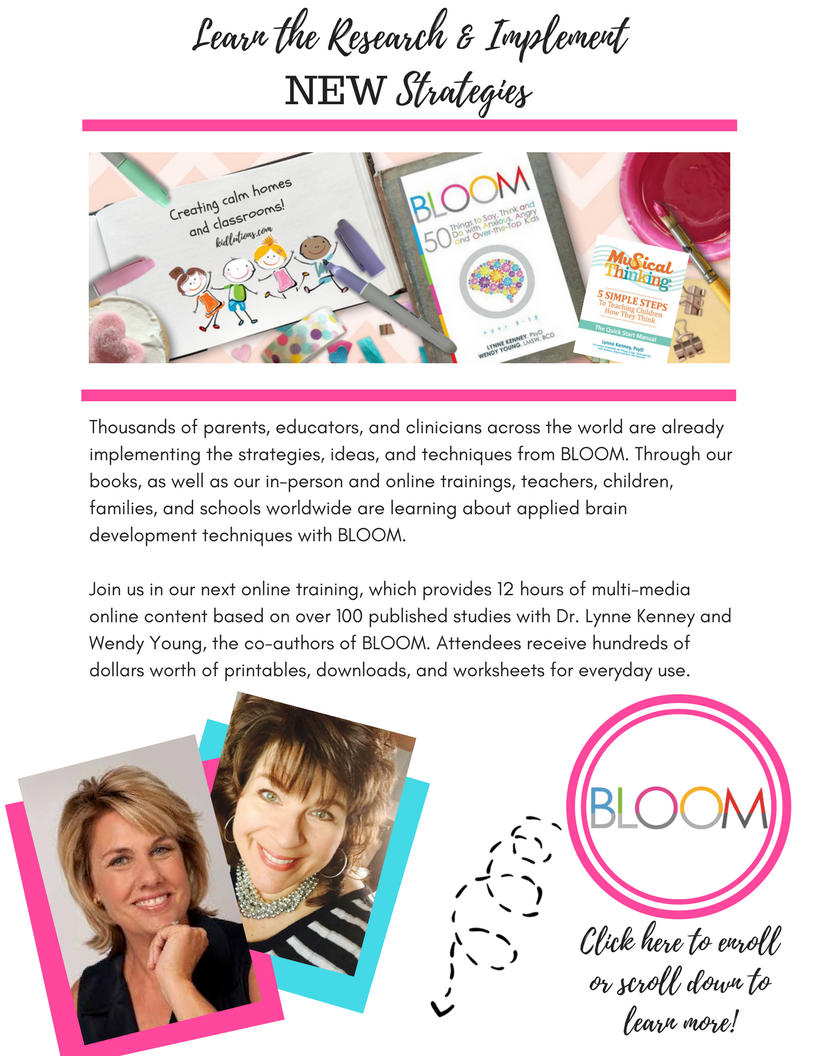 Course Curriculum
Bloom Brainsmarts Hours 1-3
Available in days
days after you enroll
Bloom Brainsmarts Hours 4-6
Available in days
days after you enroll
Bloom Brainsmarts Hours 7-9
Available in days
days after you enroll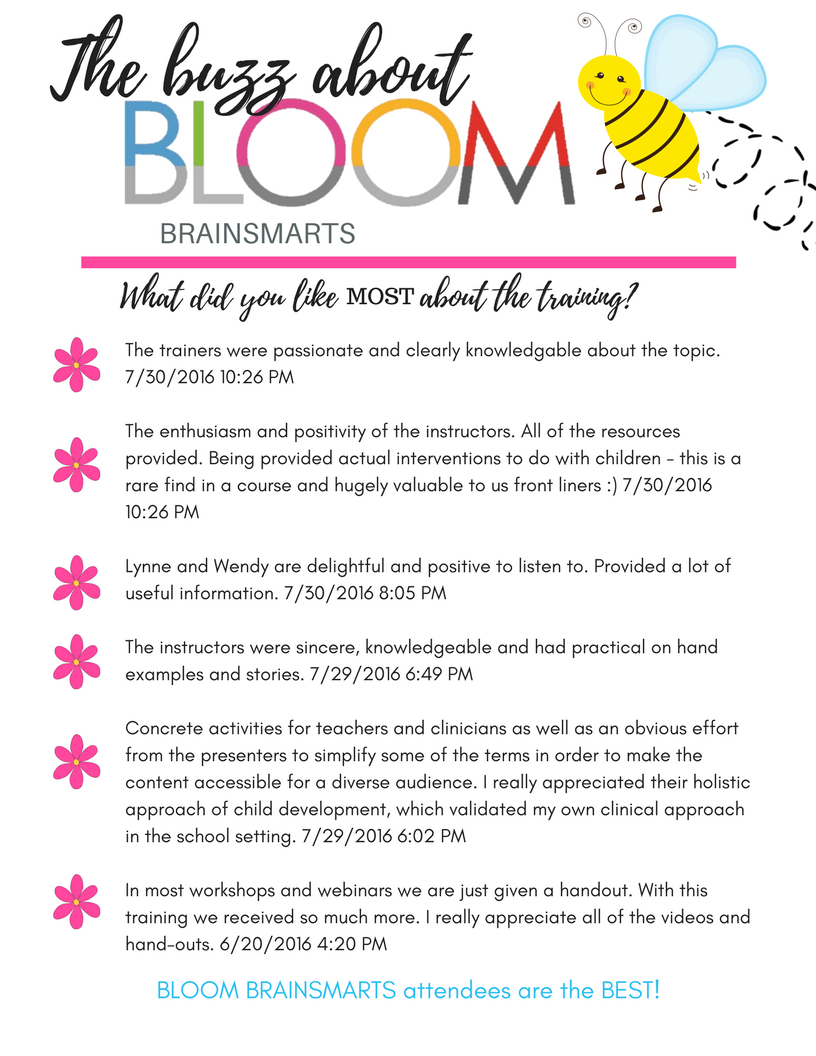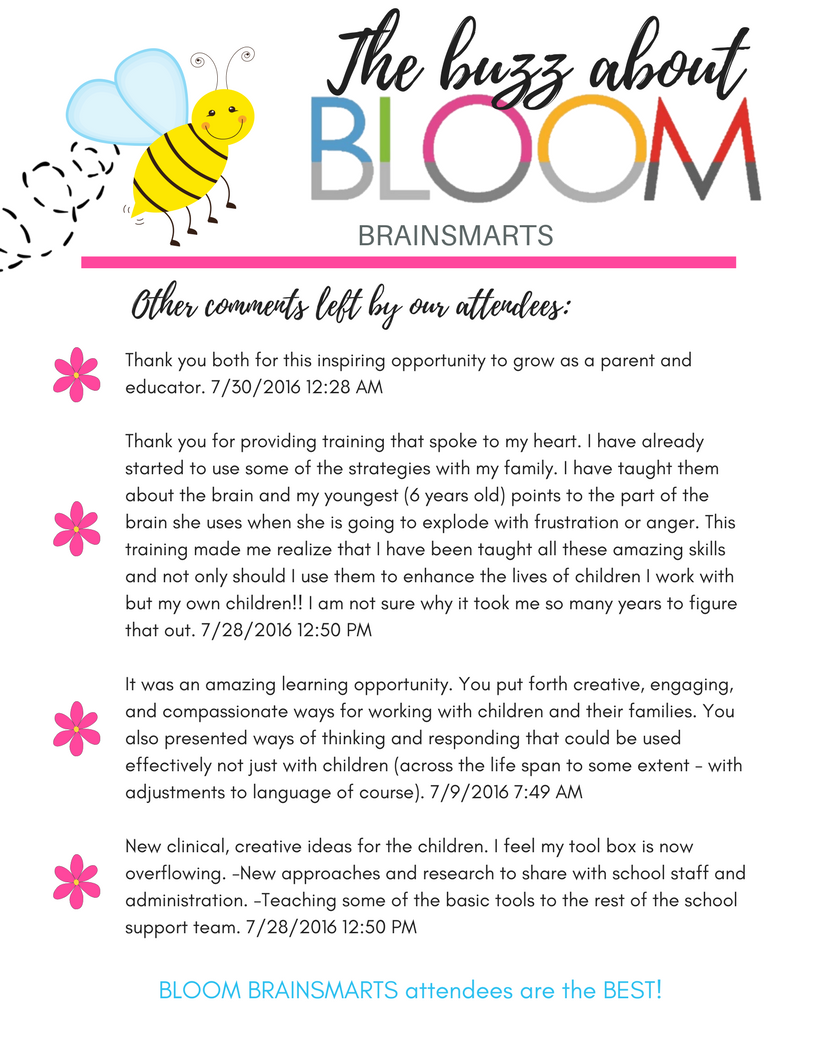 Frequently Asked Questions
I'm ready to get started, what do I do next?
The 2017 Bloom Brainsmarts applied neuroscience in education course is here. The 12-hour course is on demand 24/7 through December 30, 2017. The course materials will open immediately. Imagine being able to start using these strategies today! All the lessons are available 24/7 so that you may take them at your convenience. A certificate of completion is available if you wish to take the brief end of course quiz to document your participation. A certificate of completion is helpful to those of you who will be seeking professional development credits or continuing education in your field.
Can I sign-up anytime?
Yes, you can sign-up and take the course at your leisure. The lessons are available 24/7 and you can work at your own pace. Our training content is updated with new research annually, so this course will come down December 30, 2017.
For whom is this course best suited?
Bloom Brainsmarts is intended for educators, parents, teachers, clinicians, principals, school psychologists, social workers, speech therapists, early childhood specialists, child care providers and change makers who work with or care for children ages 3-12.
My entire school wants to take the course, is there a discount?
Yes, we work with entire schools and districts. Simply email us at lynne AT lynnekenney.com and we are happy to help.
What do we get with this course?
This course has 12 hours of video lessons with 12 downloadable lesson guides, over 10 pdfs and many images you can use at home, at school, and in clinical practice. This online course was initially provided on go to webinar, at that time content was in drop box. Now all the content is downloadable on Teachable. You may hear references to FB, drop box and our books, those were part of the live training and are not a piece of this on-demand course.. While this course has many handouts, if you'd like our books, they are easily found on Amazon. This course has been valued for over $950. We provide it for $199 so that educators and clinicians worldwide have easy access to strategies, tools and activities from our books.
Is this course live?
This course is on-demand. Bloom Brainsmarts is the course integrating our book Bloom, our classroom kindness #SEL program, Bloom Your Room, 70 Play Activities (Kenney & Comizio, 2016) and Musical Thinking. This course includes the multi-media content for the training we still do live in over 30 cities per year. Our work is dedicated to improving the lives of children by making activities and strategies easier for professionals to utilize and implement.
What if I am unhappy with the course?
We would never want you to be unhappy! If we fail to deliver everything we promised, simply contact us to request a full refund.
Your Instructor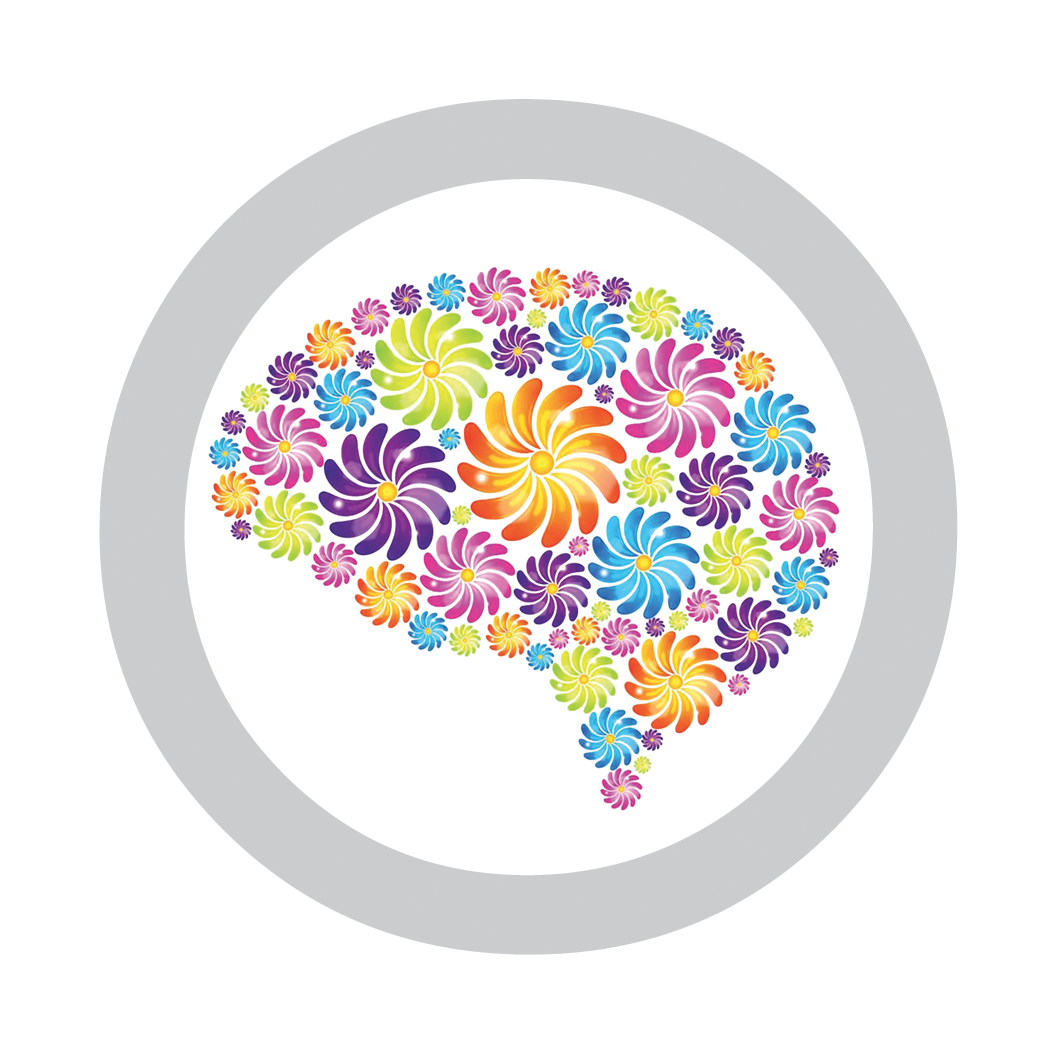 Wendy Young, LMSW, BCD, founder of Kidlutions™, graduated Summa Cum Laude from Michigan State University's Clinical Social Work program and is a Board Certified Diplomate. Wendy is co-author of Bloom: 50 things to say, think and do with anxious, angry and over-the-top-kids and over 20 clinician ebooks & workbooks on parenting, grief, stress, self-regulation, and trauma. She is a Child & Adolescent Therapist, and the Clinical Director of Comprehensive Counseling & Consulting, LLC. Wendy currently maintains her clinical practice in a school-based health center. In her spare time, she consults to numerous early childhood programs in the Midwest, and provides training to educators and professionals. Wendy, is an award-winning clinician and globally recognized expert. With over 1 million followers on Pinterest, clinicians worldwide look to Wendy for tools, strategies, and activities to improve children's health and well-being, www.kidlutions.com.
Lynne Kenney, Psy.D., is a Harvard-trained psychologist, mother of two, an international educator, author and pediatric psychologist in Scottsdale, AZ. Dr. Kenney's works include the Social-Emotional Literacy program Bloom Your Room™; Musical Thinking; Bloom: 50 things to say, think and do with anxious, angry and over-the-top-kids and 70 Play Activities For Better Thinking, Self-Regulation, Learning and Behavior. With a keen interest in changing the trajectory of children's learning through cognitive-exercise, Dr. Kenney is known for developing classroom activities which integrate neuroscience and physical education to improve executive function and self-regulation, www.lynnekenney.com.